We are glad to say that AERSA, our official partner in Mexico, specialized in food technologies and meat industries, will attend EXPO CARNES Y LÁCTEOS.
The Exhibition, which will take place in Monterrey, Mexico, is the International Fair for the meat and diary industry, with more than 8.000 visitors from 20 different Countries and 400 exhibitors.
What will you find at the stand?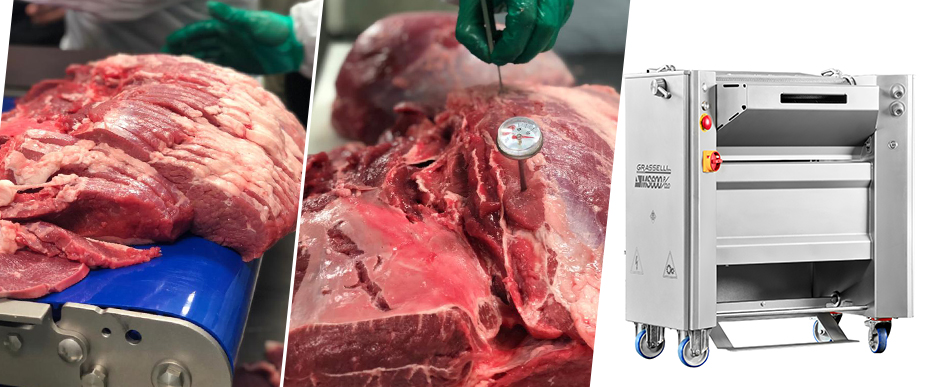 Our Partner AERSA, will be waiting for you to show how our Skinning machine Grasselli MS 520 P works.
Intuitive, easy to use and extremely precise, MS 520 is a derinder/membrane skinner which guarantees top yield and complete safety for the operator, thanks to the CLO safety system (available on request).
You can see it at the Fair, and ask your questions to our Partners.
Don't loose this opportunity!
MARK THE DATES:
    Feb 21 – 23  2023
   Monterrey, Nuevo León | Mexico
   EXPO CARNES Y LÁCTEOS – Booth #214

For further information visit the trade show website: https://www.expocarnes.com